It is with great sadness that the following two day seminar is cancelled. Stephen has been taken ill and undergoing medical treatment. It is unclear, and dependant on his health as to whether this can be rescheduled. All those who have booked and paid will receive a full refund; conference innovators who are managing our bookings will be in touch soon.
My thoughts and prayers are with Stephen and his wife Sue and hope he can make a full recovery.
---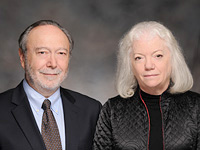 PROFESSORS STEPHEN PORGES & SUE CARTER
Understanding how our nervous system reacts to and recovers from experiences of threat, stress, and trauma
A TWO DAY WORKSHOP for all healthcare, therapeutic and education professionals, including a network dinner with the guest Professors
You will learn:

Principles and features of the Polyvagal Theory.
How health and illness are manifested in the Social Engagement System.
The adaptive and maladaptive functions of neuroception.
How the vagal brake regulates behavioural and emotional reactivity.
How the Polyvagal Theory provides insights into clinical assessment and treatment.
How oxytocin contributes to a neurobiology of social bonding and love.
How oxytocin is involved in regulating stress and enhancing health.
How oxytocin mediates the impact of social support, social bonds, and trusting relationships on physical and mental health.
How oxytocin and vasopressin act as "neuromodulators" within the theoretical context of Polyvagal Theory.

Day 1: Friday 23 February 2018

Day 1 will focus on basic principles of the Polyvagal Theory. You will learn how a connection has emerged in the brain between the nerves that control the heart and the face. This connection provides the structures for the 'Social Engagement System', which links our bodily feelings and thought processes with facial expression, vocal intonation, and gesture. You will learn that the Social Engagement System is depressed in many forms of mental and physical illness and how to develop clinical strategies to rehabilitate the Social Engagement System.

Day 2: Saturday 24 February 2018

Dr Porges will be joined by Dr Carter. Dr Carter is the scientist who discovered how neuropeptides, such as oxytocin and vasopressin, programme the developing nervous system with life-long consequences for the brain and social behaviour. Integrating research on oxytocin with the Polyvagal Theory, Drs Porges and Carter will explore clinical applications. These include methods of assessment and potential strategies for treatment of features associated with autism, auditory hypersensitivities, abuse, neglect, and trauma.
---
 Stephen W. Porges, PhD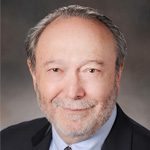 Stephen W. Porges, PhD is Distinguished University Scientist at Indiana University, where he directs the Trauma Research Initiative within the Kinsey Institute. He holds the position of Professor of Psychiatry at the University of North Carolina and Professor Emeritus at the University of Illinois at Chicago and the University of Maryland. He served as president of both the Society for Psychophysiological Research and the Federation of Associations in Behavioural & Brain Sciences and is a former recipient of a National Institute of Mental Health Research Scientist Development Award. He has published more than 250 peer‐reviewed scientific papers across several disciplines including anesthesiology, biomedical engineering, critical care medicine, ergonomics, exercise physiology, gerontology, neurology, neuroscience, obstetrics, pediatrics, psychiatry, psychology, psychometrics, space medicine, and substance abuse. In 1994 he proposed the Polyvagal Theory. The theory provides insights into the mechanisms mediating symptoms observed in several behavioral, psychiatric, and physical disorders including autism, anxiety, depression, ADD, PTSD, and schizophrenia. His research has led to the development of innovative interventions designed to stabilise behavioural and psychological states and to stimulate spontaneous social behaviour that are being applied to autism and other clinical diagnoses.
In 1994 Professor Porges proposed the Polyvagal Theory, a theory that links the evolution of the vertebrate autonomic nervous system to the emergence of social behaviour. The theory provides insights into the mechanisms mediating symptoms observed in several behavioural, psychiatric, and physical disorders. The theory has stimulated research and treatments that emphasise the importance of physiological state and behavioral regulation in the expression of several psychiatric disorders and provides a theoretical perspective to study and to treat stress and trauma. He is the author of The Polyvagal Theory: Neurophysiological Foundations of Emotions, Attachment, Communication, and Self-regulation (Norton, 2011) and is currently writing Clinical Applications of the Polyvagal Theory: The Transformative Power of Feeling Safe.
---
C. Sue Carter, PhD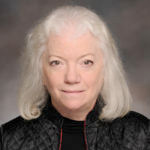 C. Sue Carter, PhD is Director of the Kinsey Institute and Rudy Professor of Biology at Indiana University Bloomington and Professor Emeritus at the University of Illinois at Chicago, where she co-directed the Brain-Body Centre in the Department of Psychiatry. She formerly held the position of Distinguished University Professor of Biology at the University of Maryland and prior to that was Professor in the Departments of Psychology and Ecology, Ethology and Evolution at the University of Illinois, Urbana-Champaign. Dr. Carter is past president of the International Behavioural Neuroscience Society and holds fellow status in that Society and in the American Association for the Advancement of Science. She is a former recipient of a National Institute of Mental Health Research Scientist Award. She has authored more than 275 publications, including editorship of 5 books including Attachment and Bonding: A New Synthesis (MIT Press, 2006). Dr. Carter discovered the important role that oxytocin plays in establishment of social bonds and parental behaviour.
Professor Carter is the scientist who discovered the relationship between social behaviour and oxytocin. Her work examines how oxytocin pathways are at the center of physiological systems that enable human sociality. Oxytocin acts as a regulator of the autonomic nervous system to allow the high levels of social sensitivity and attunement necessary for human sociality and for rearing a human child. You will learn about the unique actions of oxytocin, including the facilitation of birth, lactation, maternal behaviour, genetic regulation of the growth of the neocortex, and the maintenance of the blood supply to the brain.
---
Evening network dinner
$80.50 (Students $74.75 with student ID or Community Services card)   |  Cash bar available
All prices are GST inclusive